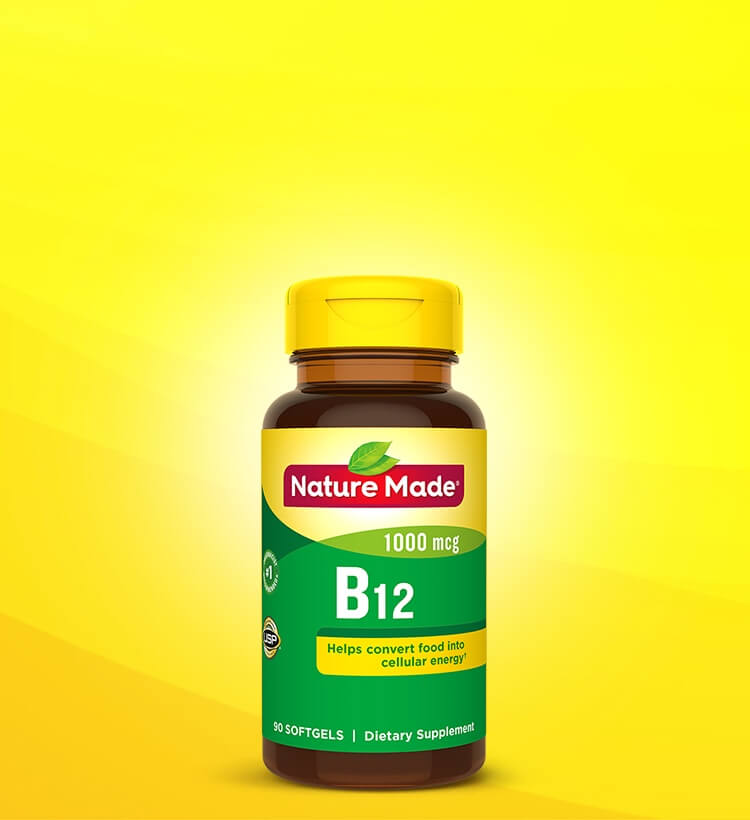 B Vitamins
Take the road to supporting cellular energy.†
What are B vitamins?

Collectively, they help convert food into cellular energy.† On their own, they perform specific roles. For example, thiamin (or B1 for short) helps convert carbs, protein and fat into cellular energy.†

Who should take them?

Anyone who's having a hard time getting the most out of the foods they eat and is running low on energy may benefit from B vitamins.

What are they good for?

B vitamins are important for normal nervous system function.† More specifically, vitamin B6 and B12 are essential for healthy red blood cell formation.†
B6 (1)
Vitamin B6 100 mg Tablets

B6, also known as pyridoxine, is essential for carbohydrate, protein, fat metabolism and red blood cell formation.† You know, the blood cells that haul oxygen throughout the body. Love those guys.
Folic Acid (1)
Nature Made® Folic Acid Tablets

Help support your future bundle of joy with 400 mcg of folic acid (Equivalent to 665 mcg DFE)—an important B vitamin for women of childbearing age.
Vitamin B1 (1)
Vitamin B1 100 mg Tablets

Vitamin B1, also known as thiamin, is part of the family of B vitamins. It helps support cellular energy production and normal nervous system function.†