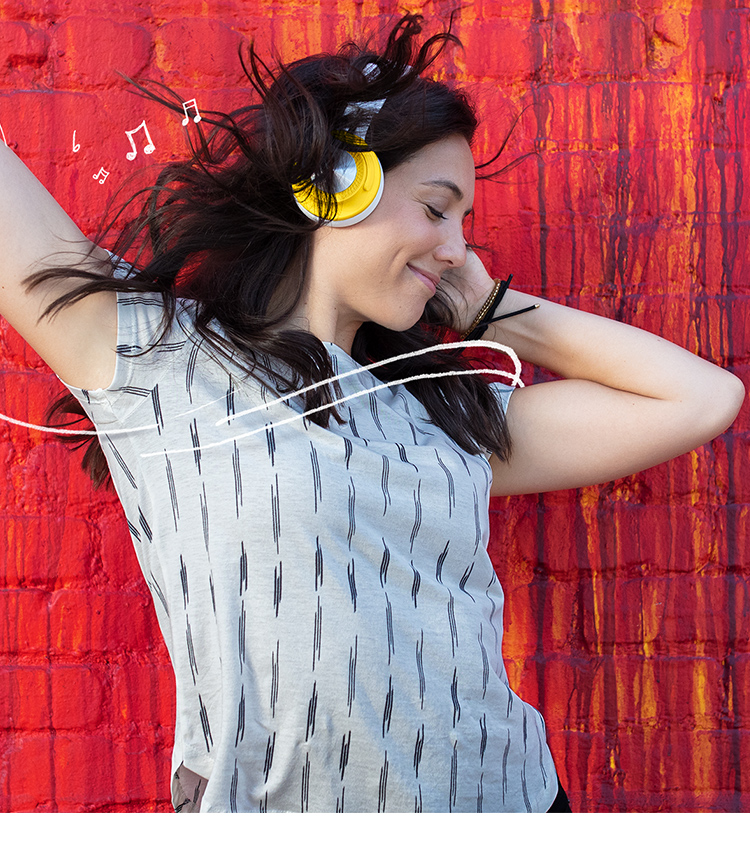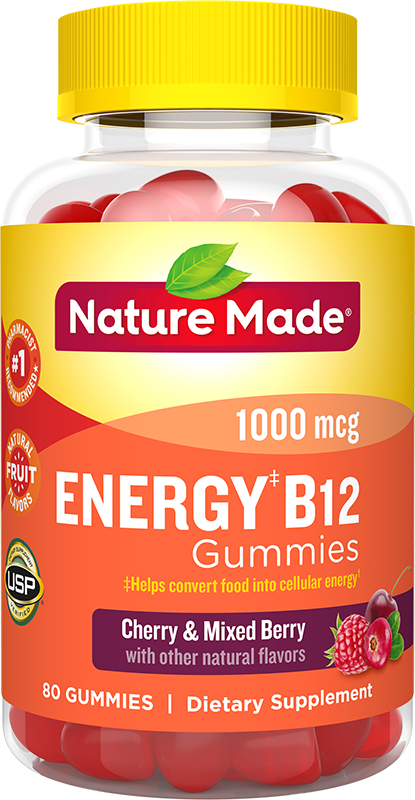 Energy
Take on the day at full speed.
Energy
Take on the day at full speed.
Go Get 'Em
What's Energy Metabolism?

Let's break it down. Energy metabolism is the process of generating cellular energy from the foods that you eat. B vitamins are great for supporting this.

Managing Energy Metabolism

With busy lives, on-the-go eating and work demands, it's no wonder why feeling tired is so common. Factor in rigorous exercise or times of stress, and the importance of managing your energy metabolism becomes even more obvious.

Let's Help Support It

Help support cellular energy production in your body with B vitamins, magnesium and CoQ10,† and don't forget to keep up with your healthy diet and exercise.
Positive Energy Products for You
Learn More

Energy B12 Gummies

Delicious, easy-to-take gummies that support cellular energy production in the body.† Plus, they're USP verified for purity and potency!

Energy

Learn More

B12 Softgels

Convert the food you eat into cellular energy† and give your body the healthy support you need to get you through the day.

Energy
B 6 (1)
Vitamin B6 100 mg Tablets

B6, also known as pyridoxine, is essential for carbohydrate, protein, fat metabolism and red blood cell formation.† You know, the blood cells that haul oxygen throughout the body. Love those guys.
Biotin (2)
Nature Made® Biotin 1,000 mcg Softgels

Converting food to energy is a lot of work. And this softgel is formulated to help lighten the load.† Provides 1,000 mcg of biotin to support the metabolism of carbohydrates, protein and fats.†

Nature Made® Biotin Gummies

May help support healthy hair, skin and nails.‡† And supports carbohydrate, protein and fat metabolism.† And it most definitely tastes super yummy.
Folic Acid (1)
Nature Made® Folic Acid Tablets

Help support your future bundle of joy with 400 mcg of folic acid (Equivalent to 665 mcg DFE)—an important B vitamin for women of childbearing age.
Vitamin B 1 (1)
Vitamin B1 100 mg Tablets

Vitamin B1, also known as thiamin, is part of the family of B vitamins. It helps support cellular energy production and normal nervous system function.†


Energy‡ B12 Gummies - ‡Vitamin B12 helps convert food into cellular energy† Nature Made® Daily Energy‡ Gummies - ‡Vitamin B12 supports cellular energy production.†